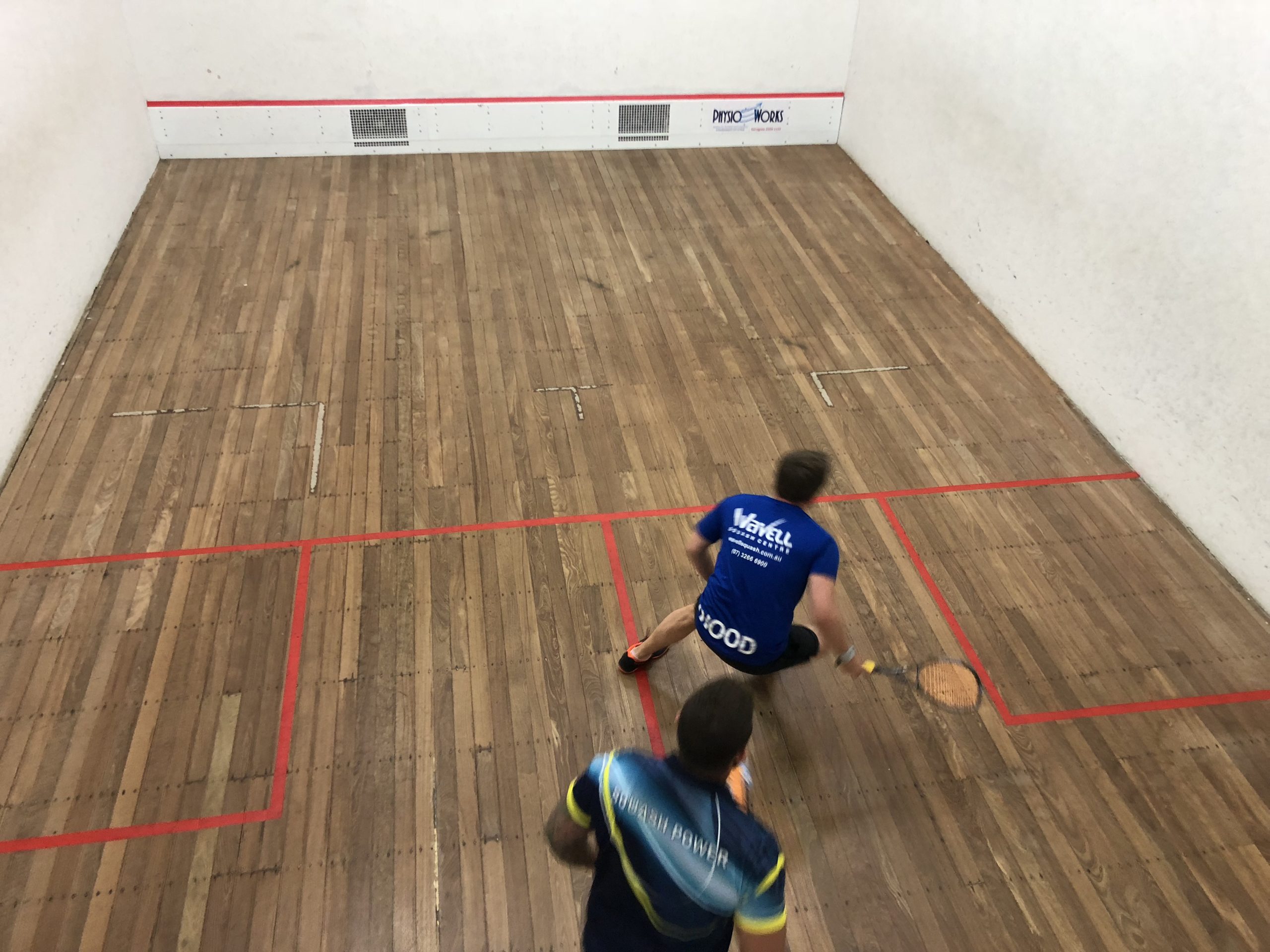 3 ways to develop intrinsic motivation

Squash and Business

For those of you that follow along with my regular blogs, you'd know that I love playing squash. You'd know it's something I've connected with in recent years and that it's something I do a couple of times a week.

Now, I don't know about you but, I used to think that once we got to a certain age, that was it. We played the sports we played, we worked in the career we were going to work in and not too much would change from there. I now understand I was wrong!

I first picked up a squash racket only about 5 years ago, just for a bit of fun, and got involved in a weekly comp. Somewhere in that time, something clicked for me and I found myself motivated to train and improve and take it all a bit more seriously. These days I'm playing about 3-4 times a week, I have a coach, I've gone from division 5 to division 3 and I'm doing my darndest to work my way up the player rankings.

This change in motivation is something I've been pondering, and it's something which is relevant in the business world also. To make the transition from someone who had never played a game of squash to someone eagerly climbing the ranks of the local squash competition table, there was a shift that happened in my intrinsic motivation. Just ask my wife, she certainly wasn't driving me to pick up extra time at the squash court! This was something I wanted to do for me.

Before I lose you entirely, let me assure you this is relevant to you! I've done a bit of reading about motivation and I've realised that there are three key components which I can relate back to my experience. Let me take you through 3 factors for strong intrinsic motivation.
Competence – look, some might argue that in those early days I wasn't huuugely competent. However, in order for me to be interested, something definitely connected when I picked up my racket. Likewise, in the office, for your team to feel motivated, they need to feel that what they're doing is beneficial. Ensure you're providing positive feedback and helping them to feel that they are indeed competent in their role.
Autonomy – this whole squash journey has been MY journey. Every step I've taken has been because it's what I wanted to do, and I've loved that aspect. When it comes to your employees, this is slightly trickier but there are definitely ways in which they can have more autonomy. As part of their development, talk to them about where they want to be and how they can get there. Where necessary try to facilitate their journey or provide some gentle guidance. People need to own their goals to want to achieve them.
Belonging – I'm not sure about you guys but, I've found, as I've got older that it can be hard to find ways to socialise that don't include the pub. I'm not against having a beer with mates but, it is nice to do something active before the beer! Getting involved in squash has been awesome for my fitness but, it's also been great socially. For your employees to feel motivated to come to work every day, giving them a sense of belonging in your business is going to be a big help. Providing opportunities to socialise outside of work, or team bonding days, your team will be able to develop friendships which will support them in their work-life.
Motivation can be difficult to spark but, once it's there, incredible things happen! Working with your employees on these three factors will strengthen their motivation and your business will see the positive results.
Shannon Wood, Managing Director S8 Expert Recruitment Solutions. I have over 15 years recruitment experience specialising in the animal health industry across the ANZ region. Areas of expertise include sales and marketing, technical roles (Quality Assurance, Quality Control & Regulatory Affairs) and operational & financial positions. I work extensively in the veterinary, ruminant, monogastric, aquaculture and the pet specialty industries and I look forward to the next 15 years.