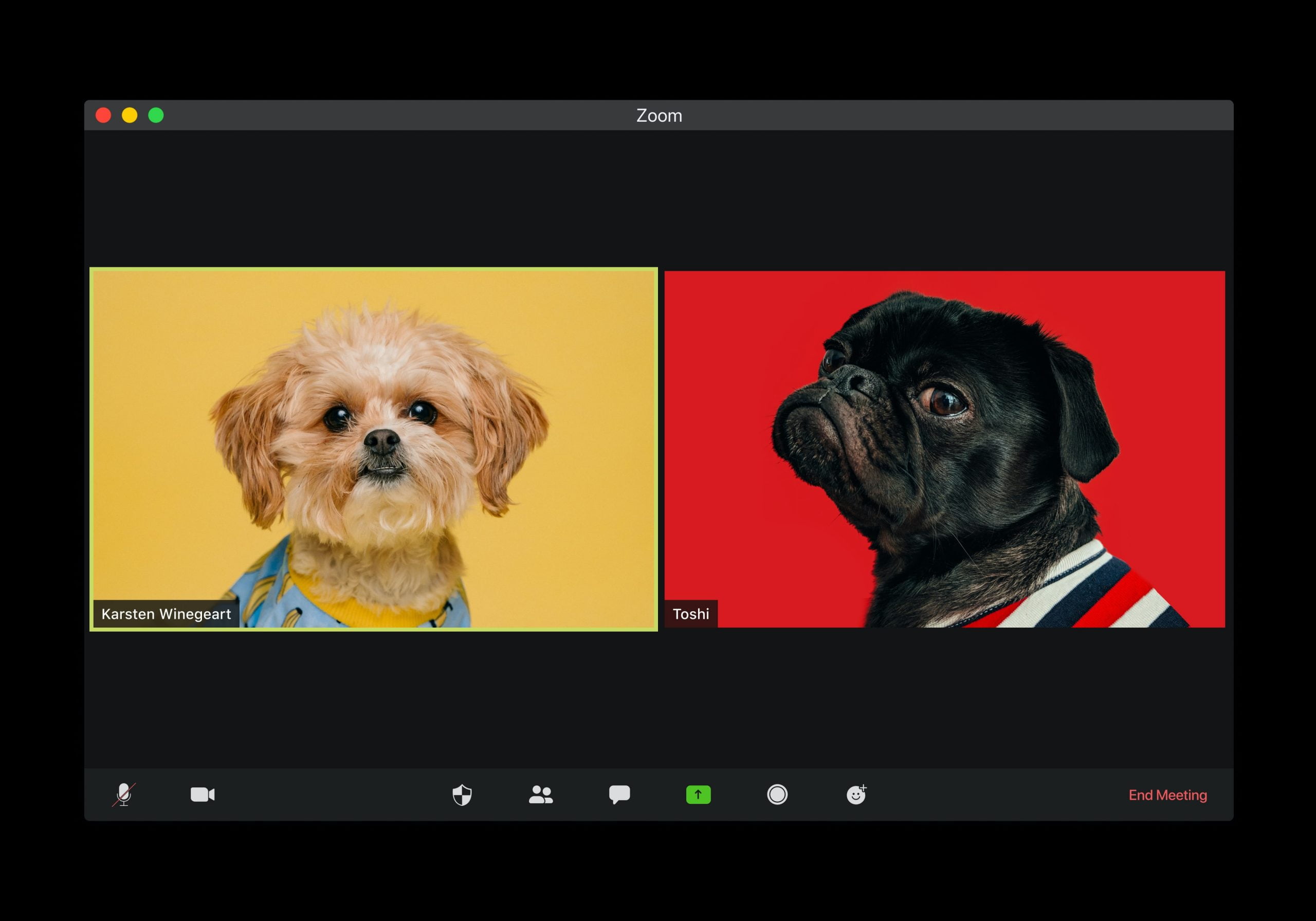 6 Tips for Maintaining Zoom Etiquette

This whole self-isolation, working from home thing is not without its challenges. However, if I were to try and look on the bright side and see the positive in all of this, I would have to say the memes and hilarious videos I've seen on Social Media have particularly lifted my spirits.

One theme I've especially appreciated are the many Zoom fails I've seen posted. You know the ones, naked partner walks through the background of the meeting, woman forgets she's got her camera on and takes her whole team into the bathroom with her…the list goes on.

Although it's entertaining to see other people's mishaps, it has led me to realise now might be a good time to suggest some tips to ensure you avoid being the next hilarious Zoom-fail to go viral. With that in mind, here are my 6 tips for maintaining Zoom etiquette.
Mute your microphone – it's highly likely that, if you're in a meeting where someone is presenting, they will mute you. To avoid any embarrassing slip ups, you're best to mute yourself as well to ensure when everyone gets their microphones back, you're not caught off guard. It's virtually impossible to avoid all background noise, particularly with everyone at home right now, so it's just good practice to mute your microphone when you're not speaking.
Be mindful of fidgeting – although people may not be able to see you flicking your pen or shaking your knee, they are likely to know that it's happening. If your microphone isn't muted, they'll hear that unnecessary background noise and, there's a very good chance that knee-jiggling is rocking your camera too.
Set the scene – I would HIGHLY recommend doing a camera check before you go live in any meeting. Check what's going to show up behind you and, that you're actually on camera! For the best level of engagement with other participants, set your camera at about eye-level and ensure it's in a stable position.
Limit distractions – you wouldn't start texting in the middle of a face-to-face meeting so, why should Zoom be any different? Turn off your notifications, close or minimise any running apps and mute your smartphone. If you're lucky enough to have your whole family home with you, I would suggest it's a great idea to let them know you'll have your camera on and, how long the meeting is planned to go for.
Avoid multi-tasking – as I mentioned above, the same rules from face-to-face meetings apply when you're in an online one. To maintain focus and ensure you're not missing out on important information, refrain from replying to emails or text messages and hold-off on finishing that PowerPoint until the meeting has ended.
Be prepared – if you're sharing content during the meeting, have the links or files ready to go and double-check that they all work. It's not great to sit and watch someone fumble with websites that won't open or files which haven't updated during a meeting. Further to this, if you're sharing your screen, close any websites that are unnecessary to the meeting.
If you're a seasoned pro, some of these tips may seem glaringly obvious but, given what I've seen online, it seems a gentle reminder may be in order. With these tips, I feel confident your meetings will run smoothly and without any surprises.
As always, I'd love to hear from you. Let me know if you think I've missed anything or, if you have experienced a share-worthy Zoom fail.
Shannon Wood, Managing Director S8 Expert Recruitment Solutions. I have over 14 years recruitment experience specialising in the animal health industry across the ANZ region. Areas of expertise include sales and marketing, technical roles (Quality Assurance, Quality Control & Regulatory Affairs) and operational & financial positions. I work extensively in the veterinary, ruminant, monogastric, aquaculture and the pet specialty industries and I look forward to the next 14 years.