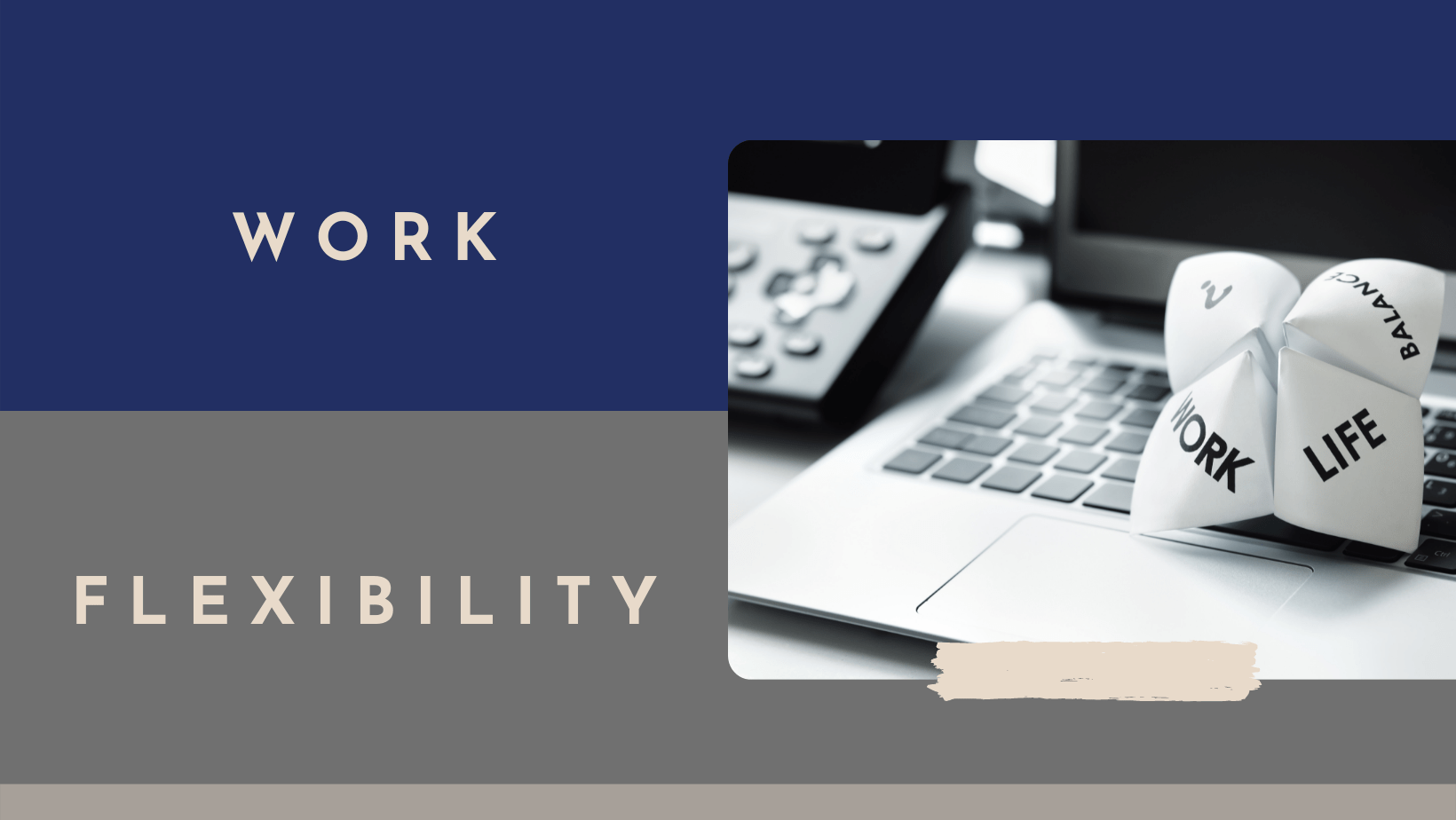 Flexibility or Clarity? How to appeal to your dream candidate.

I'm not going to go on about how we're in unprecedented times. I'm not going to bother talking about how our current mid-pandemic situation has encouraged many of us to seriously consider what it is we want from, not just our work life, but our life, life!

Because I know you've heard it enough.

During this pandemic, there are many businesses which have been exposed for their rigidity and inflexibility. While sporadic lockdowns are destined to challenge even the most resilient and successful businesses, it does seem that those businesses which have been able to be flexible in their provision, to their clients and to their employees, are the ones which are best navigating this crazy time.

I've spoken at length about the importance of flexible workplaces and how critical it is to the happiness of your people and thus, the success of your business. And this was even before there was a virus making its way around the world! During the pandemic however, this flexibility can literally make or break your business.

Working in executive recruitment, I'm noticing the job market is so tight and, getting good people is becoming increasingly difficult. Having experienced the ability to work from home and attempt to navigate their workload around the demands of homeschooling and, the other lockdown challenges we've all faced. Employees are now hyper-aware of their value and, that it is possible to be productive and flexible.

Gone are the days of bumping up a salary offer by $10-$20k. In this climate, candidates know what they're worth and they know how much of that extra money will go towards funding their commute or other unnecessary work expenses. Yes, you may be able to throw in a HUGE sign on bonus but, once you've got that dream candidate, how do you plan to keep them?

Candidates don't just want to find a job, they want more. And here's where it gets tricky.

On one side, I see amazing clients declaring how flexible they are. Then on the other, I see candidates who want flexibility. Where things get confusing is, while they're using (essentially) the same word, the two meanings are completely different.

It could be that the client sees themselves as incredibly flexible by offering an early start or finish so that the candidate misses the traffic. While the candidate, on the other hand, doesn't want to come into the office every day. To them, flexible hours are not particularly appealing at all.

What I'm trying to say is, to be able to truly profess your flexibility as an employee, it's important to ensure you're appealing to your candidate's needs. I guess what you and your candidate really need is clarity. They need to know what you're able to be flexible with and, you need to know what they want!

And that's where I come in.

Over my many, many years in sales recruitment, I have carefully curated an impressive list of equally impressive candidates. And I know what they're looking for. When a client is able to articulate the kind of person they're looking for and what they're able to offer them, I usually know pretty quickly exactly which candidate will best suit their needs.

One of the (many, many) benefits of working with a recruiter (like me) is, they ensure both the candidate and client have clarity about the needs of each other. The open communication provided by someone mediating the negotiations ensures neither of you misses out on an incredible opportunity!

If you'd like me to ensure your perception of flexibility aligns with that of your next top-performer, give me a shout! Whether you've got an animal sales job, an equine health job or a pet nutrition job, I can help you negotiate the type of flexibility which is appealing to both sides.

Shannon Wood, Managing Director S8 Expert Recruitment Solutions. I have over 14 years recruitment experience specialising in the animal health industry across the ANZ region. Areas of expertise include sales and marketing, technical roles (Quality Assurance, Quality Control & Regulatory Affairs) and operational & financial positions. I work extensively in the veterinary, ruminant, monogastric, aquaculture and the pet specialty industries and I look forward to the next 14 years.