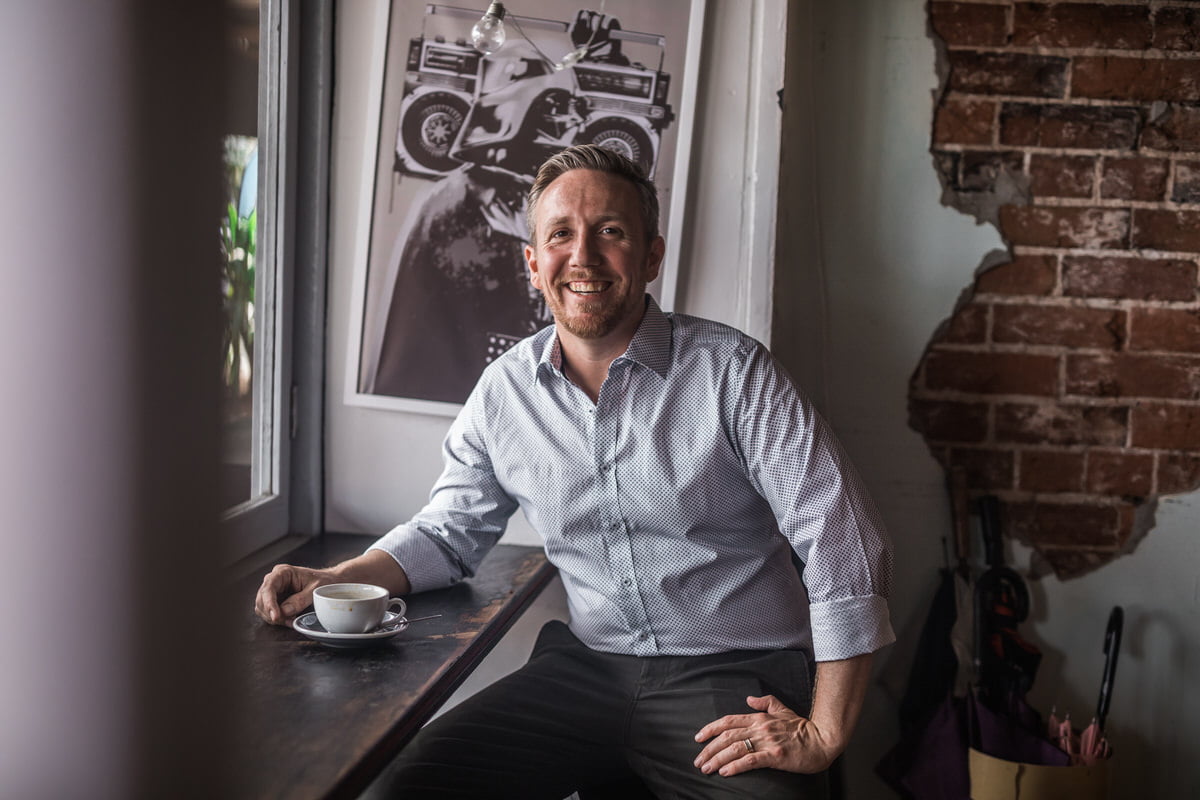 My S8 journey so far…

There's something about the start of a new year, or even a new decade (!), which makes me a little nostalgic. As I embark on yet another year of being a business owner, and of working with my awesome S8 clients, I'm taking a bit of time to reflect on how this all came to be.

I was fortunate enough to somewhat land in the recruitment industry and to realise this is the industry I wanted to be in. However, when I met my gorgeous wife and we decided we wanted a family, I soon realised the hours didn't suit with my plans of being as hands-on at home as I wanted to be. So, with Clare about to start maternity leave and our first little boy on the way, it was obviously the perfect time to step out alone and start my own business.

Although I joke about the timing, the way things went with our eldest, I really was fortunate that I was working for myself. He needed a whole lot of extra care and many, many hours were spent sitting in medical waiting rooms. Thanks to being my own boss, I was able to take him to these appointments and share the load much more evenly between my wife and I. Fast forward to today, we now have two kids and I'm still able to be around for them, just as I'd hoped when I took that first step into business ownership.

Being around for my family isn't the only significant benefit I feel thanks to my business. When I was working for other people, there just wasn't the autonomy which I was craving. Working for someone else limits your ability to think outside the box for your clients.

Something I LOVE about working with my clients is the personalised service I'm now able to offer. Yes, I work in what some may call a fairly niche industry but, there is nothing niche about the roles I can place. Name a role within the industry and I'm certain I've placed it! It's awesome being able to work with candidates across a broad spectrum of experience and ability.

Another huge benefit is the personalised service I'm now able to provide. Given that I work with everyone from other small businesses all the way to huge multinationals, it's reasonable to say that not everyone is looking for the same people, or the same service. I love that I can tailor my offering dependent on what it is you're looking for without having to worry about what my boss may think of it. There's not much I'm not able to consider and it's great being able to have an open conversation with my clients about how best we can achieve your goals.

While I'm the first to admit being a business owner is not without its challenges, I don't regret a second of my decision to go out on my own and start S8. I'm really proud of what I've created and what I've been able to do for my clients. Here's to 2020 and to everything this new decade will bring!

Shannon Wood, Managing Director S8 Expert Recruitment Solutions. I have over 15 years recruitment experience specialising in the animal health industry across the ANZ region. Areas of expertise include sales and marketing, technical roles (Quality Assurance, Quality Control & Regulatory Affairs) and operational & financial positions. I work extensively in the veterinary, ruminant, monogastric, aquaculture and the pet specialty industries and I look forward to the next 15 years.