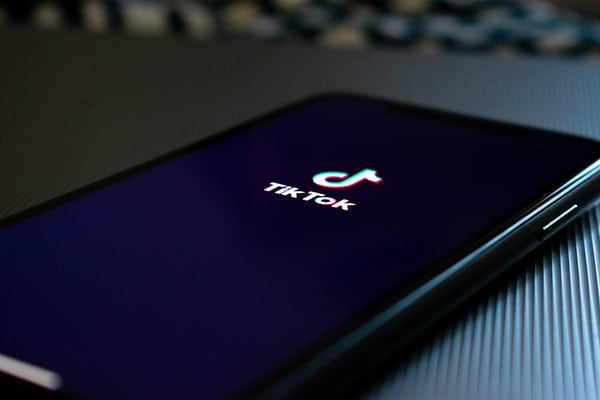 Should you be recruiting with TikTok?

If you're the parent of tweens or teens, you're likely to be very familiar with TikTok. In fact, I'm going to take a guess you've possibly even featured in a TikTok or two by now.

For the rest of us, our experience with TikTok is limited to a vague understanding of a new social media platform whereby a person can lose hours watching clips set to music. So, let's go a little deeper on newest, and fastest growing, social media platform.

What is TikTok?

In 2016, this new app was released in China. Initially described as a mash up of Instagram, Vine and Twitter, it soon expanded into the international market, allowing users to create, share and discover short music clips. Short-form, music-focused videos are created by users who can then edit them with lenses, filters and augmented reality.

As is the case with any new Social Media, the staggering uptake of TikTok is largely in the 10-19 age group with 40% of users in this demographic. That said, already the appeal of the platform is luring a much wider audience every day.

Why should you use it?

If the figures out of the US are anything to go by, you simply don't want to miss out! In October 2017 there were 2.6 million users, but by March 2019, it had grown to 14.3 million. Now here in Australia we're currently sitting at about 1.6 million.

The appeal of a new Social Media platform for business, is that paid advertising is still being explored. This means that TikTok is still an open arena for influencers and provides an accessible, creative space. As with all of Social Media, the wonderful thing is, when people believe in you and what you're offering, they will help to share your message far and wide.

If nothing else, you'd do well to stake your claim in this hugely popular and fast-growing platform to ensure you know what's going on when EVERYONE is on-board.

How can you use it?

TikTok is still new enough that it's not as styled and picture-perfect as other places like Instagram. For now at least, you'll find yourself able to have a bit of fun in much less formal and more creative space.

One approach which many businesses are using on TikTok is allowing employees to take over their account for a day. In doing so, they're giving potential employees a peek behind the curtain into the day-to-day life of an employee. It demonstrates the values of the company and gives people a good understanding of how great it is to work for your team.

Other companies are taking the opportunity to get their CEO or other executives online. Exposing the human side to people in the company who have potentially been thought of as intimidating is appealing to the younger audience your business may be trying to recruit.

I'm interested to hear from you about TikTok. I'd love for you to get in touch and tell me if it's something you think is relevant for your business and if you've had a chance to try it out. It seems to me, like with anything new, the first step is to get in, have a look and see how you can make TikTok work for you.

Shannon Wood, Managing Director S8 Expert Recruitment Solutions. I have over 14 years recruitment experience specialising in the animal health industry across the ANZ region. Areas of expertise include sales and marketing, technical roles (Quality Assurance, Quality Control & Regulatory Affairs) and operational & financial positions. I work extensively in the veterinary, ruminant, monogastric, aquaculture and the pet specialty industries and I look forward to the next 14 years.